IBS Locksmith Orlando
Reliable 24 hour emergency locksmith services, car keys,
car and home lockout, lock change and rekey locks,
for commercial residential and automotive.
WE DO IT ALL!!
407-353-9500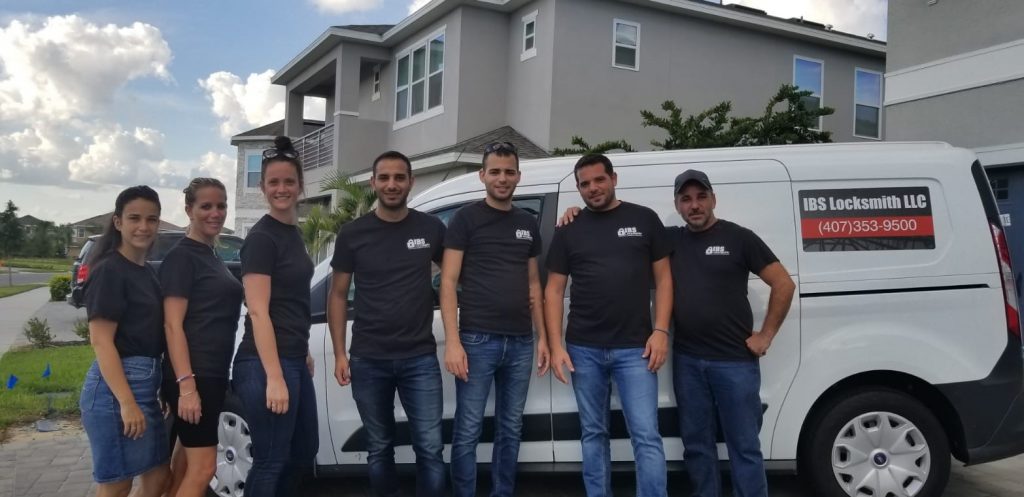 Emergency Lockout Services
Emergency Lockout Services in Orlando, FL
Did you ever get into a emergency lockout situation? Well, all of us have at some point in our lives. But did you find those Locksmith services reliable and professional? IBS Locksmith is here to provide you with the best ever services you could have asked for. If you lose your car keys or have been locked out of your house or office obviously the first thing would be panic. after which you will think of calling a locksmith. At IBS locksmith we guarantee you that you will get a hassle free service. Once you have called us our technician will reach you in maximum 30 minutes anywhere in Orlando. All our technicians are not only professional but our company is licensed ,insured and bonded.
Security Locksmith service in Orlando
We are proud to tell that our skilled technicians have placed security locks effectively in many houses and offices in Orlando. If you are searching for any locksmith near me and you happen to live in Orlando you can have the best Orlando Locksmith at your place. IBS Locksmith is always there for you. We can give you all kinds of security services and locks whether you want high quality or low. We have all kinds of variety and have been serving our valued customers since the past 5 years. So, next time if you happen to misplace your keys or your lock gets stuck call us and we will fix your locks and you can happily go wherever you want as we assure you that your house will be safe.
Mobile Locksmith Orlando
Mobile Locksmith Orlando
Our number to dial in any case of emergency is 4073539500. We provide the best mobile locksmith service 24 hours and 7 days for our clients convenience. Our mobile locksmith can provide all sorts of facilities you might think of. Whether its locks changing, key replacements, security locks issue, stuck lock or any other problem related to emergency locksmith. Our correspondent person will reach anywhere near Orlando to serve you at once not more than a few minutes. This will help in catering your requirements completely. These are all the factors that any person would need before calling a professional locksmith. Which we are providing you in the form of our mobile team. So don't think any more and just give us a call!
The Most Expert Service in Orlando
When we talk about our expert locksmith we are not referring to the emergency locksmith problems. Our expert team deals in changing high security locks as well as low security. This is not it they also open stuck locks or make car rekeys or office rekeys so that you can easily get a secure and safe place to work in. We assure you that you will feel even more safe when our professional comes at your place to fix or change your locks and you will be 100% satisfied with our service.
Lost Keys
Lost your keys? We are just a call away!
This incident can be the most panicky. Losing your keys can never be a good experience whether they are of your office, house or car. Especially when you are in a hurry and you cannot find any spare keys to get in. It can be the worst experience. In each case the first thing would be to call a qualified and professional locksmith near you. If you are living in Orlando you can just search Locksmith near me. And you will easily find us on our website. You can then easily contact us at 407-353-9500. As soon as you contact our efficient locksmith they will immediately give you lost keys assistance anywhere in Orlando. You can get a hassle free entry to you home through our Orlando locksmith.
Another great thing that we offer are very reasonable prices. If you compare us with other locksmith nearest Orlando you will get to realize that other locksmith are charging you a very high price of getting you a spare key. This is a way to take advantage of the stressful condition you are in. As they know whatever they say you are going to pay as you are in tension. Moreover, in emergency conditions the charges are always high. But you will see how IBS locksmith cares and values their customers and don't charge an arm's length. With us you can be sure that we don't take advantage of your situations and our intention truly is to help you.
Exceptional Auto smith service
Exceptional Auto smith service for your precious automobile
We provide you with the most exceptional service when it comes to auto locksmith service for you automobile 24/7 as well as emergency locksmith service. This is not what we say, but are clients do. Our experienced and quality technicians are always there to give you assistance with your automobile. Whether you have lost your keys or locked out of your car. All these situations can be truly nerve-wracking. We do understand your position and we never leave you alone. Just give us a call and our technician will open up the car for you with their technical expertise and skill. Our staff will guide you about many different kinds of keys that can be suitable for your car. Then you can choose the best one among them which you think will be perfect.
We also provide master keys service, as the name states it is the main keys for opening all your car doors. Instead of opening each door separately, you can easily open it with the help of one key, the Master key. On a single click of a button all your doors will be unlocked . In some cases you key might even break away so first this purpose we have our duplicate key service to replace your broken ones. We will make a duplicate key for you in not more than 5 minutes and you could use it easily. Whether it is an automatic car or a manual one we can make a duplicate for all.
Professional Car Key Expert
Professional Car Key Expert In Orlando
Furthermore, we have advanced automobile locking services which are very beneficial in saving your car from theft or burglary. So, no thief gets to steal your precious car. This technology includes putting up an alarm in your car so that whenever someone tries to open the car the car will send an alarm to the owner. The owner can then check what is going wrong at once. All these services are not only best in quality but are also very reasonable in price. At IBS Locksmith we don't have any hidden charges or we don't put up something to over burden our customers instead we give discounted services. This is why IBS Locksmith is well known in Orlando for the best Locksmith services.
Other than this we also provide lost key service, residential locksmith, transponder keys and commercial locksmith services. We are located in the neighborhood and just a call away from you. Just give us a call at 4073539500 to talk with our expert and qualified locksmith!
24 hours Locksmith
24 hours Locksmith Orlando
If you are in search of any locksmith service near you in Orlando that is open 24 hours don't worry IBS Locksmith is open every time. We provide you 24 hours and 7 days a week unstoppable service. But the fact is that you will find many other locksmith as well which are open 24 hours. Then why choose IBS Locksmith?
Well there are plenty of great services that IBS Locksmith Orlando provides than others. So, you can easily find peace of mind when you get the best and professional technicians at your place. As our business is family owned and operated by our family so we treat our customers as a family too. Our staff is well trained, licensed and certified to do this work. They do the locksmith work very efficiently and within no time. Be it emergency services, residential locksmith, commercial locksmith or automobile locksmith we have the latest equipment's and exceptional technicians to solve any problem you have.
They have a clear understanding and knowledge of which steps to follow and how to guide customer and keep them involved to give them 100% satisfaction. All these points are really important in making us stand out and you end up with a quality service. Our company is insured an bonded to provide you the most valuable assistance 24 hours so you can call us anytime and talk to our representative. They will quickly sort out your issue and you will be happy and that's what matters to us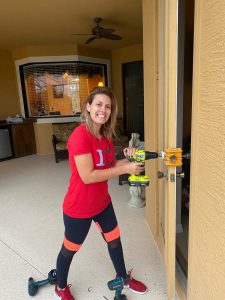 All lock services available on spotCommercial locks and panic bar Re-Key service for existing lock Residential lock installation Rebuild and repair old lock and much
Read More »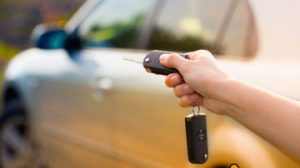 AUTO LOCKSMITH SERVICES FOR YOUR AUTOMOBILE24/7 EMERGENCY LOCKSMITH SERVICECall Us: (407) 353-9500 Auto Locksmith Services for your Automobile, Locked out of your car? Shed your
Read More »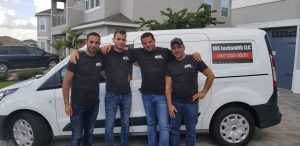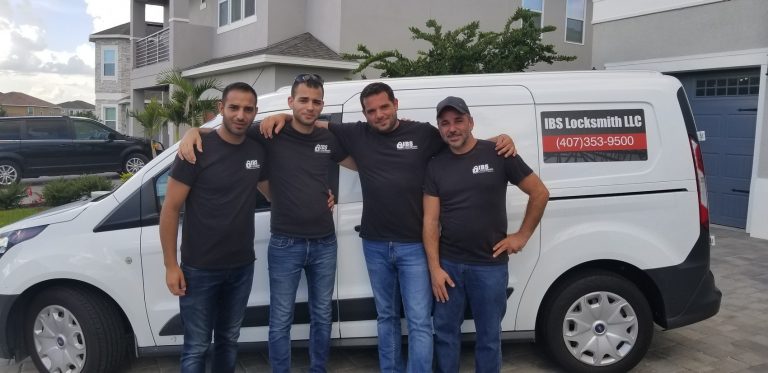 24 Hours Locksmith Orlando – IBS Locksmith IBS Locksmith Orlando is not the only locksmith service provider that you can find in Orlando, FL. You
Read More »