Get the help of IBS Locksmith in Gotha FL for all your residential and automotive locksmith needs
Locksmith Gotha – What would you do when you are locked out of your car or home? Such situations can be frustrating and they come to you at the times where you least expect. As a result, you will also get panic when you encounter such an incident.
When you are locked out of your home or car in Gotha FL, all you need to do is to get in touch with IBS. Then you will be able to receive the much needed locksmith services from a professional service provider.
What services are offered by IBS Locksmith Gotha?
You will be able to receive a large number of locksmith related services from the IBS Locksmith in Gotha Fl. Here are the most prominent services out of them.
Emergency locksmith services
No matter at what time of the day you get locked out of your car or home, the locksmith service providers can come to your place and provide you with the service needed. The locksmith teams are working throughout 24 hours of the day to ensure such a quick and an efficient service.
Re-keying and key duplication
Whether you want to re-key the existing keys or obtain duplicates of the existing keys, you can think about getting the help of these professionals. You will be able to receive an outstanding service from them at the end of the day. That's because all your requirements will be catered.
Residential locksmith
IBS Locksmith can help you with all sorts of locks that you have at your home. If you forget your locks or lose them, you can contact IBS locksmith and the professional team will help you with getting access back to your house and your belongings within a short time period. It will only take few minutes for the mobile team to come to your place and provide you with the locksmith services at any given time of the day.
Commercial locksmith
When you come across the need to get commercial locksmith services, you know the urgency of it. In other words, you need a team to come to your business place and provide you with a quick service. Otherwise, you will not be able to proceed with your day to day business operations. This will cost you a lot of money as well. That's where the commercial locksmith services offered by us can help you with. We can come to your business place in Gotha, and help you to get back the business operations up and running within few minutes.
Auto locksmith
No matter what the brand and model of your car is, you will be able to receive outstanding auto locksmith services from our professionals. We have expertise to provide you with locksmith solutions to the latest vehicles, which come along with smart keys. Therefore, you can contact us at IBS Locksmith for all the automotive locksmith related requirements.
Why should you get in touch with us?
Conveniently located in Gotha, Florida we at IBS Locksmiths the leading Locksmith in Gotha are your first choice when it is locking of any kind and type that you would want attended to in your home, office, other commercial institutions or your much loved automobile. From a simple padlock and key to the most sophisticated locking devices we are geared to provide anything to keep those undesirables out of your home or any other premises that you may have any interest in. Providing anti-theft locking devices of the highest quality has been our specialty and we have an impressive track record providing such locking devices to some of the big names in the public and private sector.
expert lock service
We are experts to conjure which locks from our vast array of locking devices would suit your security concerns and you would only need to apprise us as to what your requirements are and we would initiate the rest.
We will design such water tight locking solutions that none would be able to go through the locking cordon that we will create for you to safeguard your interests wherever that would be. We at IBS Locksmiths would ensure that no stone is left, till we put together an appropriate locking system that would suit your specific requirements and also your wallet.
reliable locksmith services in gotha
We would never shirk our responsibilities and have always endeavored to place the trust of our customers above anything else and we are proud to assure our discerning clienteles that we have upheld what we profess and have never been found wanting in our efforts.
To be the leading and most influential Locksmith in the area has been an arduous journey which we have come and succeeded due to our dedication to quality workmanship, sincerity in business dealings and exemplary service.
our gotha locksmith team providing fast and professional locksmith services
We have always been in the forefront and our rapid response team that man's our specially designed and colorful vehicles which are an integrated part of our 24 hour Locksmith service which has been always the first to be called as we have response times beating our competition to second place at all times.
This edge in response time has given the onus to perform better and with more efficiency as we monitor our own performances and ensure that our quick response teams, stamp the efficiency that they show when they actively respond to such emergencies.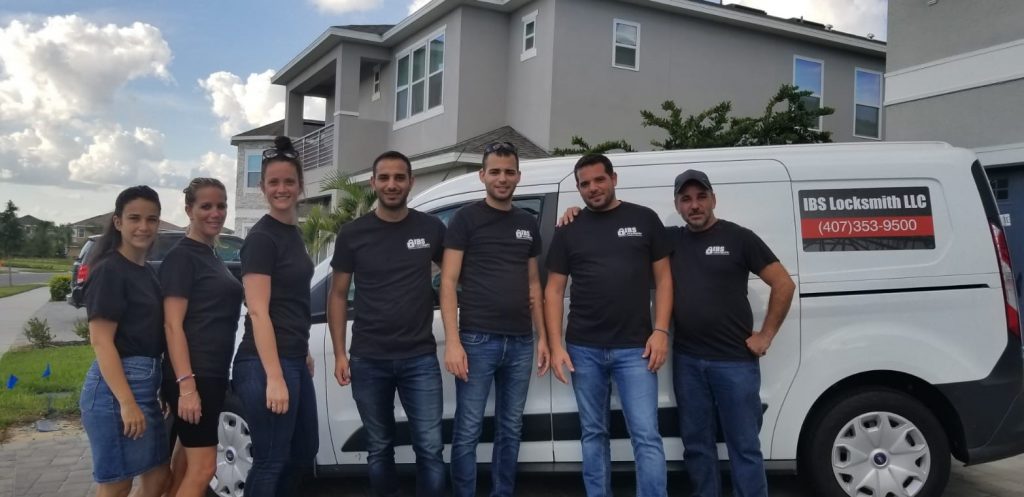 locksmith for residential, commercial, and automotive in gotha, fl. call anytime at: 407-353-9500
 Gotha, Fl | Zip code
  34734
Neighborhoods and areas we serving near Gotha, FL
windermere FL | Ocoee FL|  Winter Garden FL | Clermont FL | Tildenville FL
what our customers have to say
"Izik is unbelievable! He came so fast I could hardly believe it! He went above and beyond what I expected and then he helped restore a door lock at no additional charge! I've saved his info in my phone so I can refer him whenever friends or family need a locksmith! Thanks for your passionate work"
"izik was so great to my daughter and I. He showed up quickly after he was already closed and probably heading home for the evening. He was kind efficient and made sure to include my little one so she felt comfortable. I am so grateful for Izik coming to the rescue and letting us in on a cold and rainy Sunday. Highly recommended"
"sheva was hopefully with the experience today. We were on our way to Walt Disney World this morning. And we locked our key in car. She was very polite and quick with her services. Will recommend to everybody who needs there service"